Me
This just gives a little info about me. My name is Brit and I'm 13. I have been watching threes Company for about a year and I LOVE IT! its one of my top fave shows. Its a Classic! My fave Character is of course Jack and my fave Blonde is Terri. Among the landlords i liked Mr. Furley the best, but i still LOVE all the character. I watch the show everyday. I'm recording them on video for trade. Among Three's Company my other favorite shows are I Love Lucy, I dream of Jennie, Bewitched, Jeffersons and Simpsons.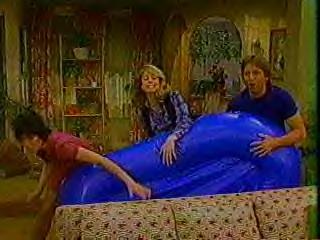 Why is Three's Company My Fave Show?
It's Funny, Its Hip, ITS funny!! what more can i say?


WHY ITS SOOO FUNNY?
here's a sum up of why its sooo funny: JACK,JANET,CHRISSY,HELEN,STANLEY,RALPH,CINDY,LARRY,LANA AND TERRI! pretty good sum up huh?
I'd love to hear from you!
SlapSillyStix76@aol.com
Go To
Suzanne Somers Site